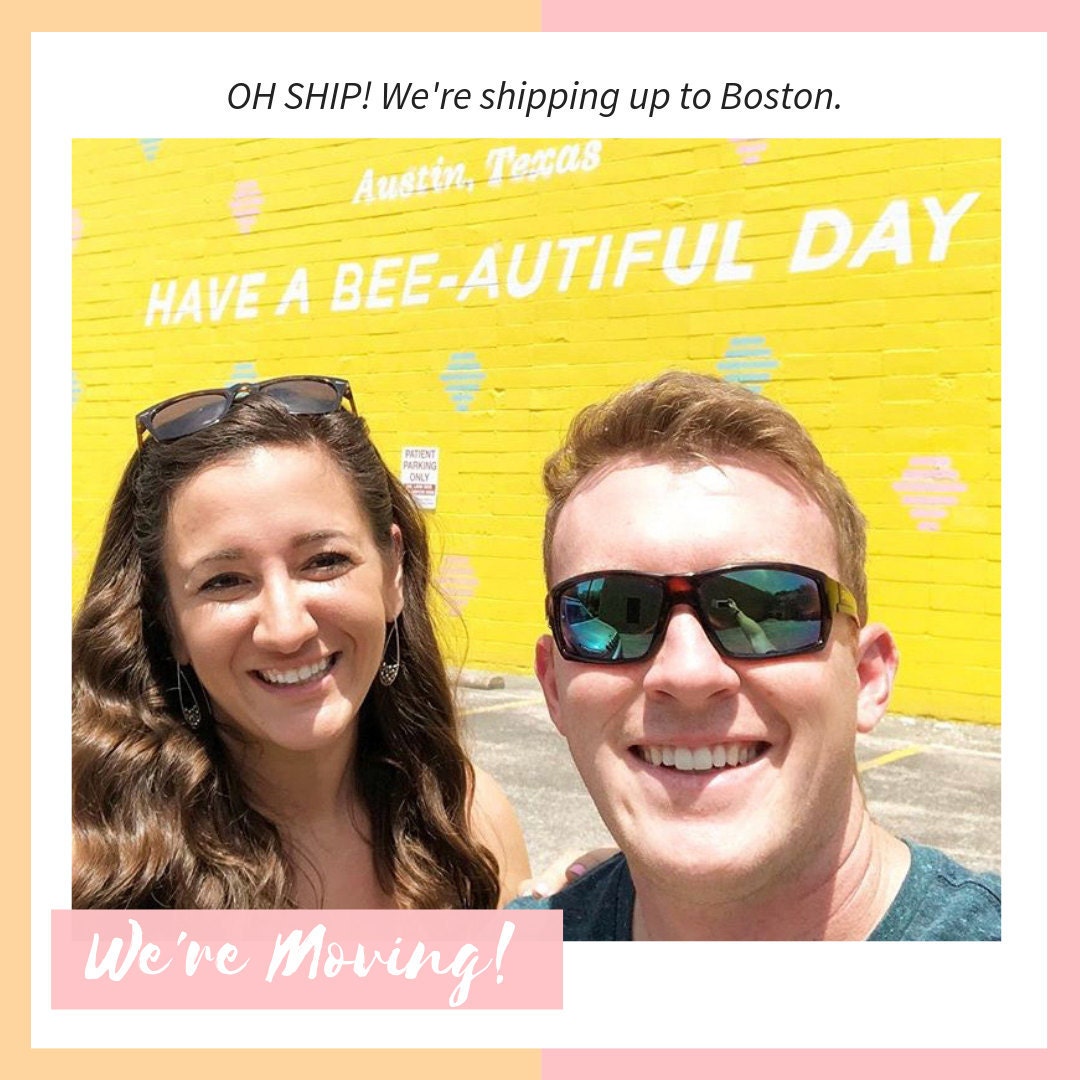 OH SHIP! We're shipping up to Boston. ? A cliche reference to everyone's favorite St Patty's Day party song (or party song in general) and to the Navy moving us to Boston! Ok, we're getting a break from the Navy while my husband goes to grad school for a year but you get the picture. ⚓️ This fly pilot guy got himself accepted to a grad program at MIT!! ??
A HUGE factor in the growth of ACP has been this guy right here and his support. We both have sacrificed some time spent with each other to get here but we had a goal and his was a kick ass grad school and mine was turning my side hustle into a job so I can move around with the Navy and not have an identity crisis every time. I laugh saying that but it's so true ??‍♀️.
Most of you know ACouplePuns has been my "side hustle" for what will be 2 years this summer. When we move I'll be a full-time Professional PUNter! I've always been a professionally driven person and a weeee bit OCD and I struggled big-time the past year believing my worth as a professional is not determined by a fancy title "someone else" gives me. I took a step back and realized with every hat I wear running my biz I need to give myself the credit I deserve. I get to be funny, artistic, learn about eCommerce and sales, connect with amazing humans, and still do all of the work that I love when it comes to marketing – if not more! Punny People, all of your support is to thank for the opportunity to peruse this accidental path of entrePUNeurship and I can't wait to see what we can do putting fulltime effort into this instead of all of my half exhausted spare time!! 
If you are from Boston or know people in Boston I'd love for you to reach out. I'm going to be on the hunt for local markets, shops owners to meet, networking groups, etc. Can't wait to share the adventchaaaa! (Ps. I'll probably be doing a big ole pre move pun sale next month) .