Fall Instagram Brand Collab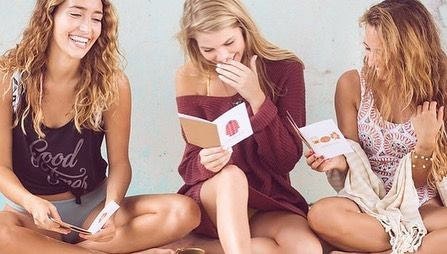 Fall is my favorite season, so I sought to capture some of my favorite things about Fall and come up with matching punny sentiments to share. Needless to say, this Fall themed line has been my favorite to design, capture, and share. I'm so thankful for every customer who has purchased directly from my shop, from markets, and the stores that stock up on ACouplePuns and trust me to deliver fun products to their customers. ??  
Collaborating with other brands and seeing the fun photos people share of ACouplePuns is why I love entrePUNeurship ?? I reached out to a few of my favorite small businesses and asked if they would like to collaborate and developed a fun Fall Giveaway. The response was overwhelming, and we ended up having 7 brands involved!    
I encourage you to check out the brands who participated. Cocokini, Moonstoned Pottery, Betty and June, Tula Blue, Local Beach, Big Mouth Inc. What was even more fun than coordinating the list of brands involved was generating the content to promote the giveaway. See below for the fun photos that came out of our Giveaway shoot.  
Photography: Sara Greaud Photography 
Videography: TikiCam Productions