Punny inspiration is everywhere!
Someone asked me if I am always carrying cards around incase I run into the perfect photo op. I laughed and took this has a HUGE compliment. My type A, over planning self appears so spontaneous that this human thought I keep cards tucked away in my pocket so I don't miss any photo ops! I wish my life were that spontaneous but I'm a total planner!
I love traveling so whenever I'm planning a trip I scope out popular blogs and find out where the best murals or fun photo ops are and I'll design my cards specifically for a trip I plan to take. It makes for fun pit stops (or detours) on road trips and has helped me find some amazing murals and unique sites!
I have always had a love for photography and now I get to couple travel, photography and cards all in one punny photo!
Here are some photos of my favorites!
That Pink Door – Palm Springs, CA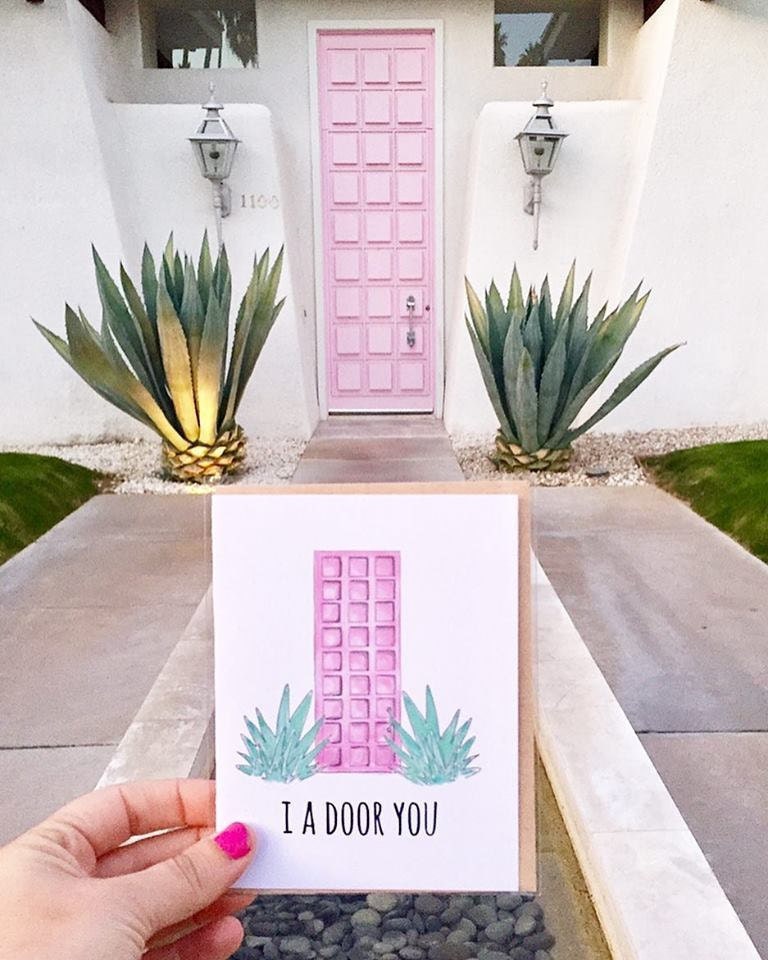 Cabazon Dinosaurs – Cabazon, CA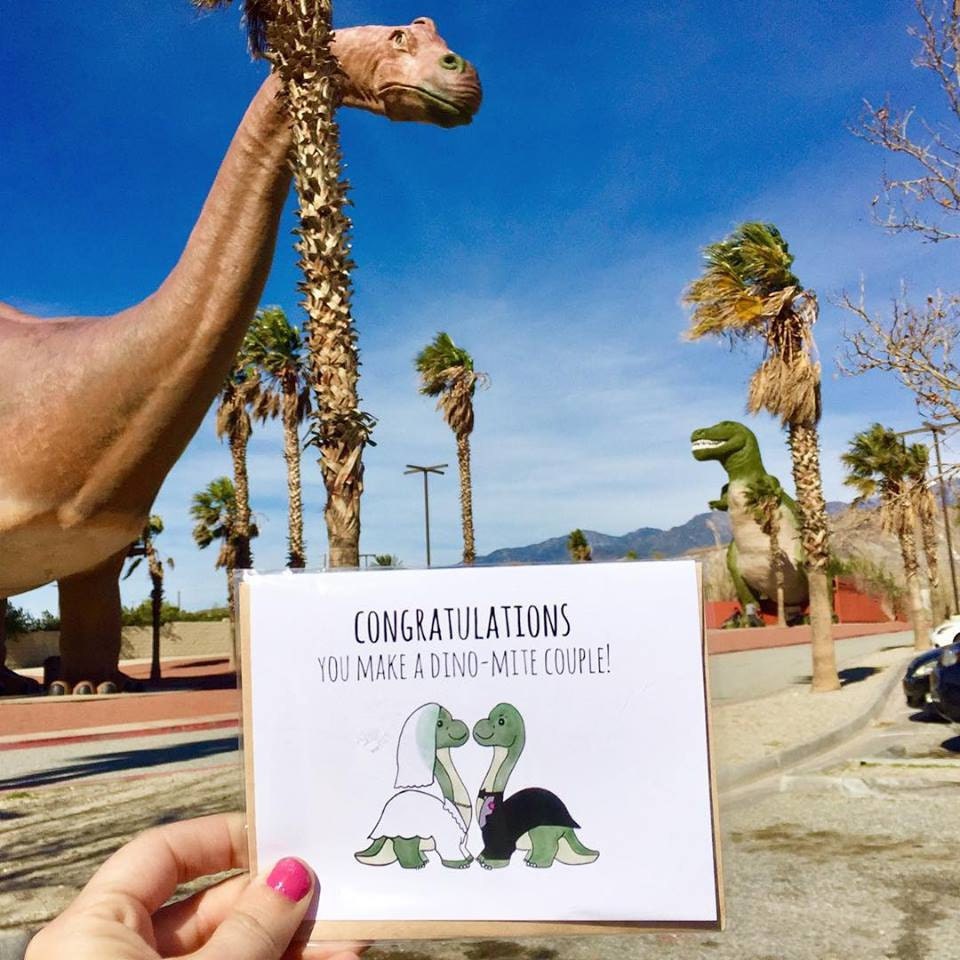 North Park San Diego, CA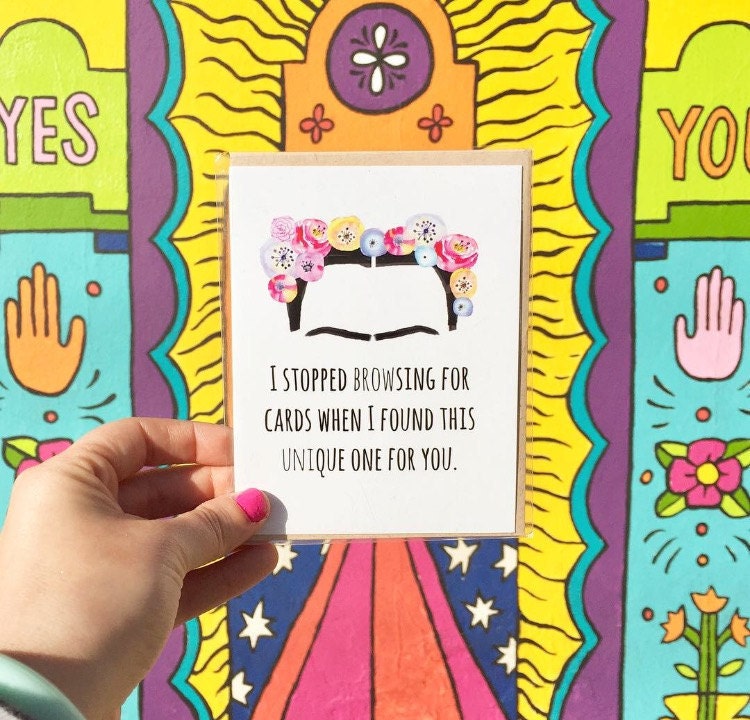 Prada Marfa – Marfa, TX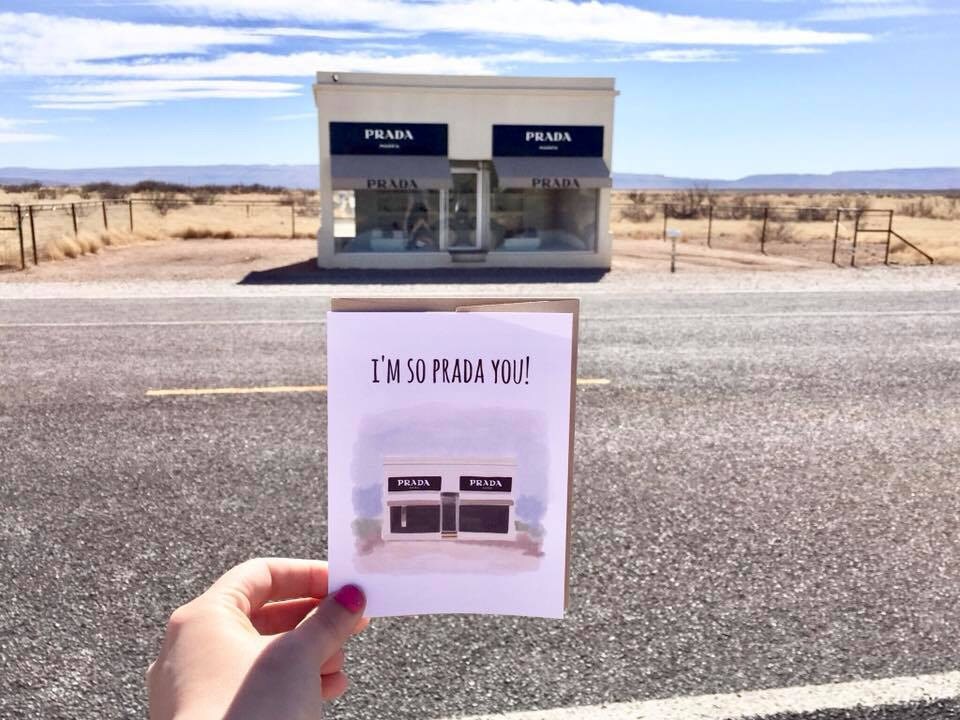 Coronado, CA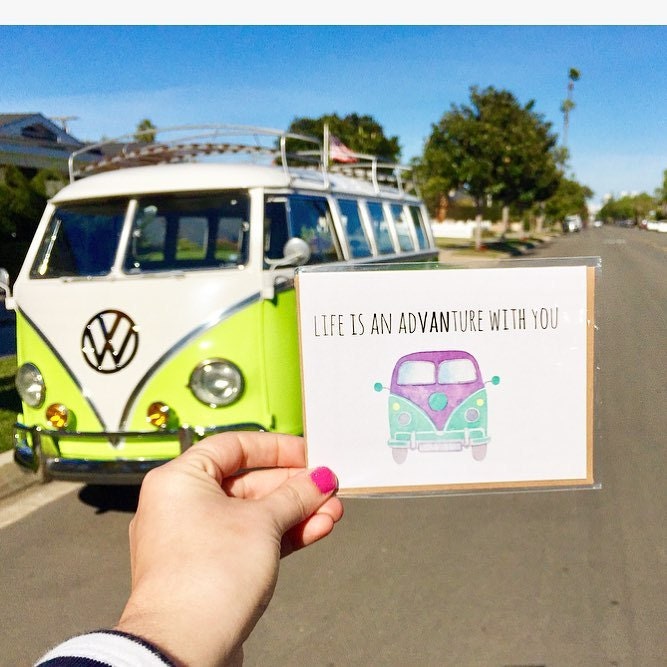 Pacific Beach, CA